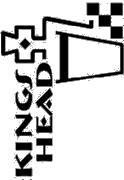 New articles welcome: Contact Us

Cappelle Report 2001

Swamp5

Berry V Dunworth

Knights in White Satin

Alex's French
Chess Dictionary

How to trap Heffalumps (Swamp 1)
Alex's Members Guide To France
Swamp3
Middlesex 2000

Simple chess
GrandMasterBlaster
King Richard.
Berrily
4NCL
LoatQuotes...
Swamp2
Simple Chess
Call My Bluff
GM Bogdan Lalic's Masterclass


Leuven Tournament 99
Leuven 2000
Opening of the Future
New Season
Cappelle Trip 99
Cappelle Trip 2000
Ghent Trip 99
Parsons Imperial Mint
Chess is War
Alan's Swiss Gambit
Roy wins in style.
Mini-Problem
Swamp4,
France,
Stereotypes
The Most Stupid Move
New Season


Thanks to all our contributors especially Alex Bourke who has written the most and got us good press. He's a professional writer so why not check out his own Veggieguides site.